June means summer in Florida … and refreshing cocktails … and air-conditioning, because the cocktails can't do the job by themselves. Fortunately, my favorite craft cocktail bar in Brevard County not only has both, but it's featuring the Bohemia Bartenders Mysteries this month.
How does that work? Lourdes Library is a speakeasy in Melbourne, Florida. The "password" is the book of the week, which you check out – i.e. find on the shelves – before the librarian checks you into the bar. Risky Whiskey was the book for week one, and I'm waiting to see which books will be featured for the remaining weeks of this month. Follow Lourdes Library on Instagram or Facebook so you know what to look for.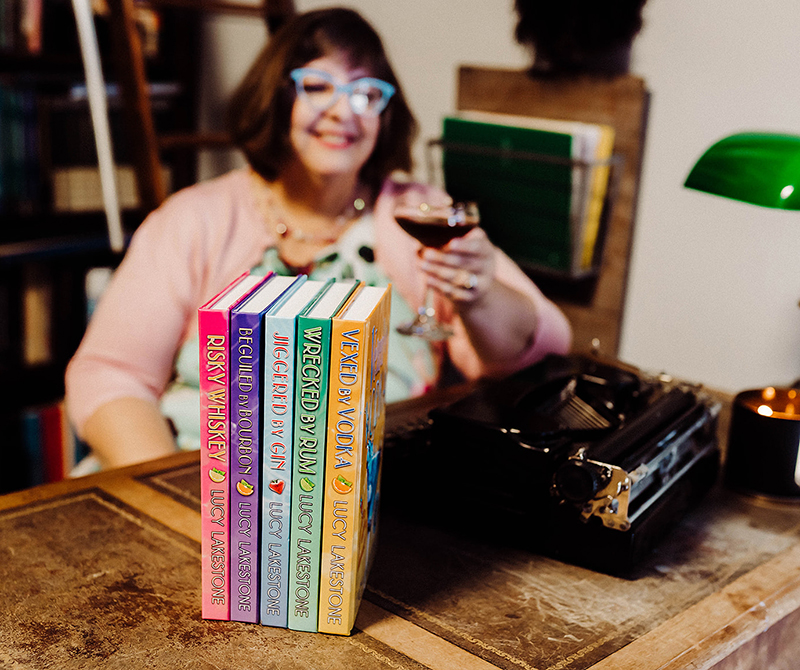 Roxanne Scianna took this photo of me and my books in the library.
Given this coolness in progress, the newspaper I once worked for featured me and my books – you can check out the article here.
Will I see you at the Library?