Risky Whiskey
Bohemia Bartenders Mysteries, Book 1
The first novel in a funny, fresh mystery series …
NAMED ONE OF THE BEST BOOKS OF 2020 BY THE BOOK DECODER
Stirring up trouble in New Orleans …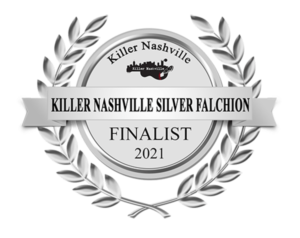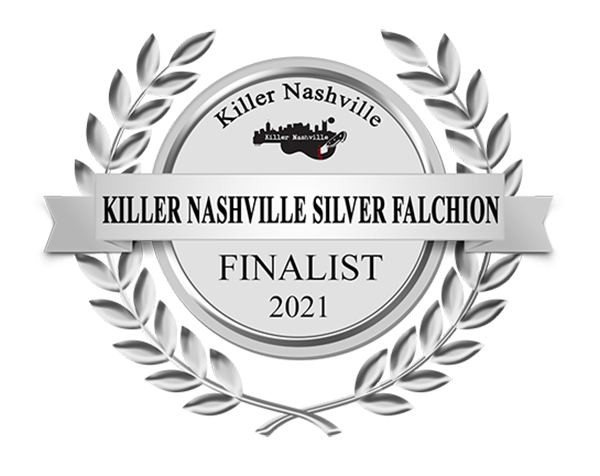 Eager to shake up her drinks and her life, mixologist Pepper Revelle jumps at an invitation to join the elite Bohemia Bartenders. Leader Neil thinks she'll be the perfect advance gal for his team at a colorful cocktail convention in her hometown of New Orleans, but the job turns out to be more bananas than a drunk monkey. Setting up the key tasting for their distiller client, she and Neil discover their whiskey has gone dangerously bad. But how? And was this shocking poisoning more than an accident?
As Pepper and Neil try to figure out what happened, keep the drinks flowing and help distiller Dash Reynolds survive the weekend, they find themselves the target of increasingly scary attacks. Maybe it's the danger, or maybe it's the drinks, but Pepper also can't help an inconvenient attraction to cocktail nerd Neil as they stir up trouble and try to figure out who's out to get them — before they're sliced and squeezed like a lemon twist in a Sazerac.
Risky Whiskey is the first book in the Bohemia Bartenders Mysteries, funny whodunits with a dash of romance set in a convivial collective of cocktail lovers, eccentrics and mixologists. These quasi-cozy culinary comedies contain a hint of heat, a splash of cursing and shots of laughter, served over hand-carved ice.

WHAT REVIEWERS ARE SAYING
"I had a little too much fun reading this book! … a well written fun mystery full of surprises and well rounded characters offset by an intriguing atmosphere. A must read for cozy fans. I totally loved it so I give it 5/5 stars."
– Books a Plenty Book Reviews
"A fast-paced mystery with drinks and fun characters taking charge. … I think that Ms. Lakestone has a hit here. The Bohemia Bartenders Mysteries is a great series. I am rating Risky Whiskey by Lucy Lakestone with five stars."
– Baroness' Book Trove
"Of all the cozy debuts I have read this year, Risky Whiskey is the best! … Lucy Lakestone is a marvelous storyteller."
– The Book Decoder
GET THE BOOK:
Risky Whiskey
A fun mystery by Lucy Lakestone (Bohemia Bartenders Mysteries, Book 1)
Publisher: Velvet Petal Press
Ebook: $4.99; Paperback, $14.95; Hardback, $24.95
Ebook ISBN: 978-1-943134-22-9 / ASIN: B088Q9NW98
Paperback ISBN: 978-1-943134-23-6

GET IT IN AUDIO:
Apple Books | Chirp | Spotify | Amazon | Audible | Scribd | Google Play | NOOK Audiobooks | Kobo | Storytel | Hoopla | BingeBooks  … and ask for it in your library, too!
AUDIOBOOK SAMPLE
There's a lot of fun flirting, deadly chases and mixed drinks (who knew bartending could be so fascinating?) to make this the perfect first book to what promises to be a unique and wholly entertaining series. I highly recommend it!
BOHEMIA BARTENDERS MYSTERIES
funny culinary cozy mysteries with a dash of romance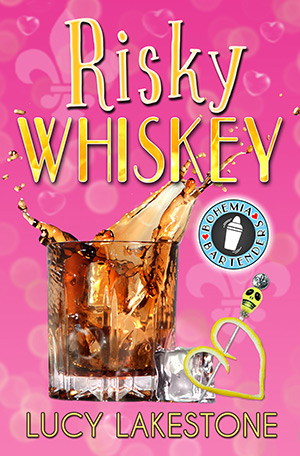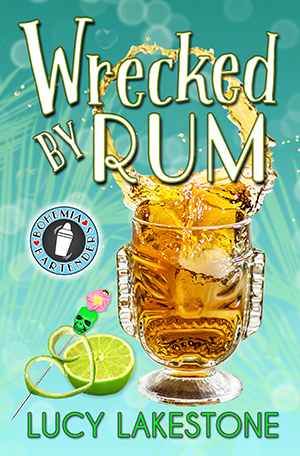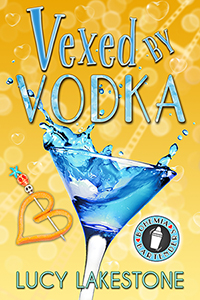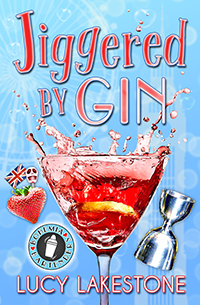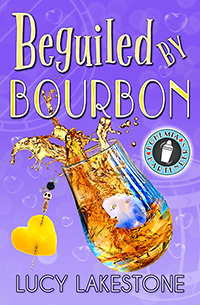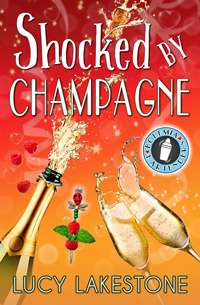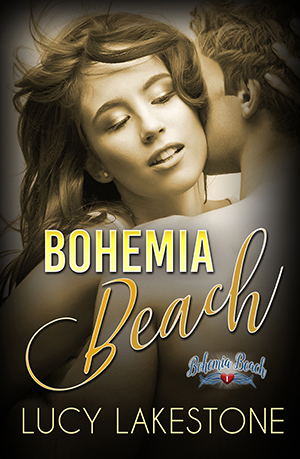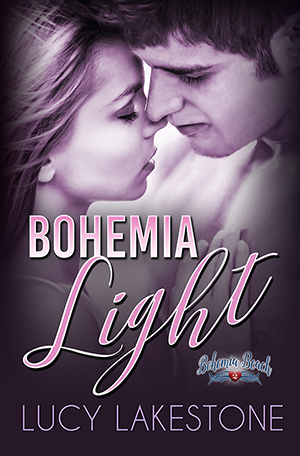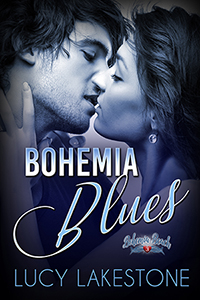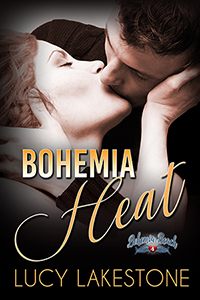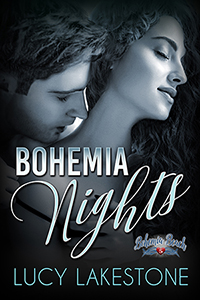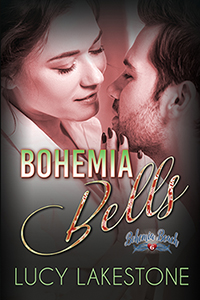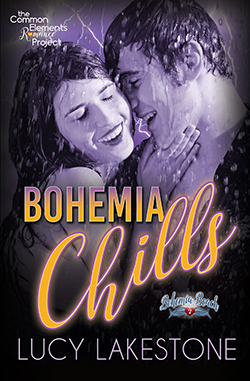 THE BOHEMIA BEACH SERIES
award-winning steamy contemporary romance
BOOKS BY LUCY LAKESTONE
MYSTERY: RISKY WHISKEY | WRECKED BY RUM | VEXED BY VODKA | JIGGERED BY GIN | BEGUILED BY BOURBON | SHOCKED BY CHAMPAGNE
HOT ROMANCE: BOHEMIA BEACH | BOHEMIA LIGHT | BOHEMIA BLUES | BOHEMIA HEAT | BOHEMIA NIGHTS | BOHEMIA BELLS | BOHEMIA CHILLS