award-winning hot contemporary romance
In a beautiful small city on Florida's east coast, artists meet, create, laugh and love. Where restless hearts are fueled by secrets and imagination, romance is impossible to resist. Welcome to the seductive tropical escape that's home to drama, humor and lots of heat – Bohemia Beach.
These steamy contemporary romances are the perfect escape for anyone who loves a hot love story. You can get to know these characters as they travel from book to book, but each story features a different couple and can be read as a standalone novel.
Click the book covers for full book descriptions, book trailers and links!
"Lucy Lakestone writes sizzling, smart, sexy beach romances that are hard to put down and impossible to forget."
– Roxanne St. Claire, 
New York Times bestselling author
Don't have an e-reader? Get the free Kindle app for any device!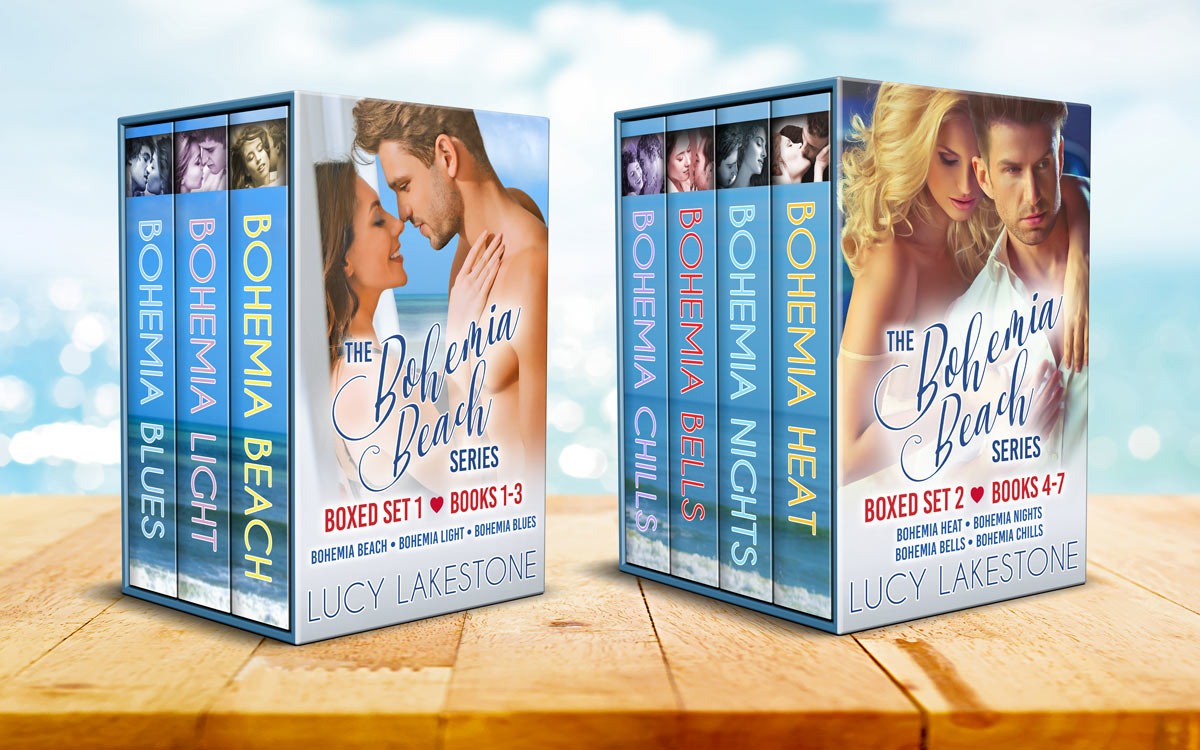 Get the entire Bohemia Beach Series of hot romances in two specially priced boxed sets. LEARN MORE
Bohemia Chills ... a hot Halloween romantic comedy