Wrecked by Rum
Bohemia Bartenders Mysteries, Book 2
The second novel in a funny, fresh mystery series!
NAMED ONE OF THE BEST BOOKS OF 2020 BY THE BOOK DECODER
When rum collectors collide …
When mixologist Pepper Revelle joins the Bohemia Bartenders for what promises to be an entertaining, rum-soaked tiki convention in sultry South Florida, she expects divine ukuleles, sublime swizzles and a chance to know chief bartender Neil a little better. What she gets is chaos — the death of a high-profile rum collector, a cast of sneaky suspects and ten thousand limes to squeeze.
With one of their own under suspicion, Pepper and Neil set out to find the real killer. But behind the aloha shirts and cocktail parasols is a blender full of secrets. The centerpiece of the convention is a high-dollar tasting of rums that survived a shipwreck and other disasters, and when a precious bottle vanishes from the crime scene, everyone with a ticket is a suspect.
As Pepper tries to keep the insatiable crowd inebriated and her gregarious dog Astra sober, she finds peril under every palm tree. It seems like everybody's guilty of something. But who's guilty of murder? And can she and Neil find the culprit before they're smacked like the mint in a Mai Tai?
Wrecked by Rum is the second book in the Bohemia Bartenders Mysteries, funny whodunits with a dash of romance set in a convivial collective of cocktail lovers, eccentrics and mixologists. These quasi-cozy culinary comedies contain a hint of heat, a splash of cursing and shots of laughter, served over hand-carved ice.
WHAT REVIEWERS ARE SAYING
"With each new addition, this series keeps on getting better and better. … The mystery is engrossing and kept me on the edge of the seat."
– The Book Decoder
"This is a fun series. There's a nice mix of mystery, romance and humor all tied up in one story. The story moves at a fast pace and it's filled with quirky characters with witty dialogue. The author keeps you guessing until the end with an exciting finale. I enjoyed this one even more than the first."
– Socrates' Book Reviews
GET THE BOOK:
Wrecked by Rum
A funny mystery by Lucy Lakestone (Bohemia Bartenders Mysteries, Book 2)
Publisher: Velvet Petal Press
Ebook: $4.99; Paperback, $14.95; Hardback, $24.95
Ebook ISBN: 978-1-943134-24-3
Paperback ISBN: 978-1-943134-25-0 / Hardback ISBN: 978-1943134298 / ASIN: B08B2X7GPG

GET IT IN AUDIO:
Apple Books | Chirp | Spotify | Amazon | Audible | Google Play | Scribd | NOOK Audiobooks | Kobo | BingeBooks … more to come … and ask for it in your library, too!
AUDIOBOOK SAMPLE
BOOK TRAILER – featuring the rockin' surf sounds of The Intoxicators!
BOHEMIA BARTENDERS MYSTERIES
funny culinary cozy mysteries with a dash of romance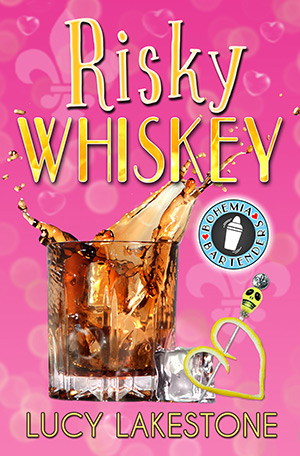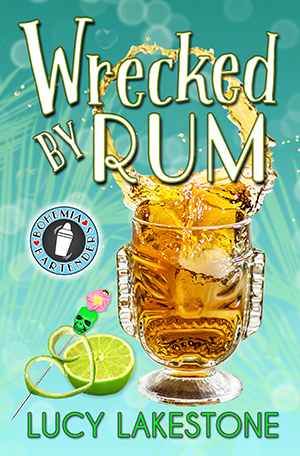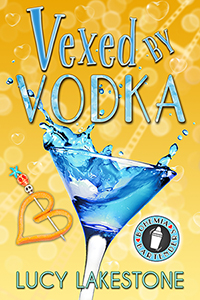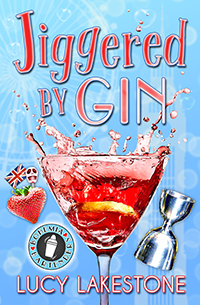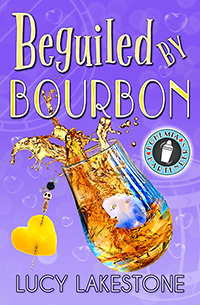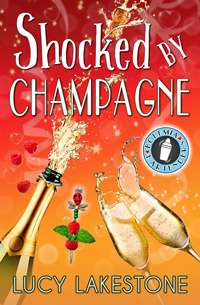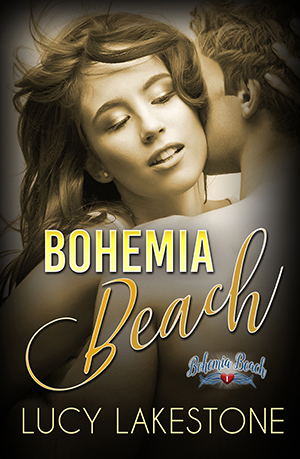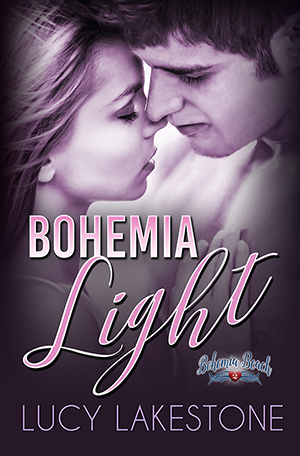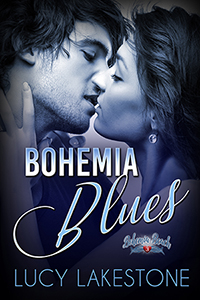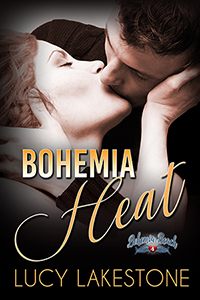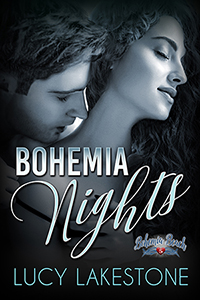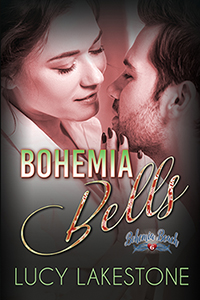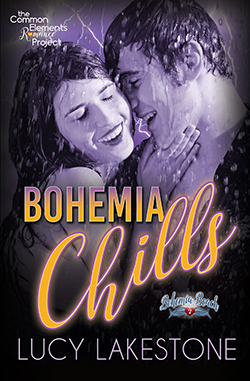 THE BOHEMIA BEACH SERIES
award-winning steamy contemporary romance
BOOKS BY LUCY LAKESTONE
MYSTERY: RISKY WHISKEY | WRECKED BY RUM | VEXED BY VODKA | JIGGERED BY GIN | BEGUILED BY BOURBON | SHOCKED BY CHAMPAGNE
HOT ROMANCE: BOHEMIA BEACH | BOHEMIA LIGHT | BOHEMIA BLUES | BOHEMIA HEAT | BOHEMIA NIGHTS | BOHEMIA BELLS | BOHEMIA CHILLS