Shocked by Champagne
Bohemia Bartenders Mysteries, Book 6
The sixth novel in a fresh, funny mystery series!
Fatally fizzy …
The holidays in Bohemia sparkle with fun under the palm trees, even if mixologist Pepper Revelle and her Bohemia Bartenders friends are working their glasses off. With all the cocktailians in town, the season promises to be festive—at least until a murky death in the swamp puts one of their friends under suspicion.
Rumor has it the victim was on the verge of a fantastic discovery, but Pepper and her would-be boyfriend Neil find nothing but questions surrounding it. What was she looking for among the alligators? And was it a motive for murder?
While Pepper and Neil search for answers and try to date among the disasters, Pepper's dog Astra snubs distiller Mark's impudent pup, and her ex Mr. Mixy gets into more trouble than he's worth. When Pepper gets too close to the truth, will she be blasted like a cork from a bottle of bubbly?
Shocked by Champagne is the sixth book in the Bohemia Bartenders Mysteries, funny whodunits with a dash of romance set in a convivial collective of cocktail lovers, eccentrics and mixologists. These quasi-cozy culinary comedies contain a hint of heat, a splash of cursing and shots of laughter, served over hand-carved ice.
WHAT REVIEWERS ARE SAYING
⭐️⭐️⭐️⭐️⭐️ "Absolutely intoxicating addition to the series. Shocked by Champagne is a new favorite … I highly recommend this series."
– The Book Decoder
⭐️⭐️⭐️⭐️⭐️ "The storyline is fast paced and kept me guessing to the end. … This is a cozy that mixes mystery, suspense, humor and even a little romance into one fun reading adventure … the perfect book to read with a yummy cocktail."
– Socrates' Book Reviews
⭐️⭐️⭐️⭐️⭐️ "It's so descriptive and flows perfectly. Each chapter takes you deeper into the story and finding out whodunnit. … We had plenty of the usual characters which add so much fun and laughter to the story. If you are a fan of cozy mysteries this series is a must!""
– Heather Clark, BookedWithHeather
ORDER NOW:
Shocked by Champagne: Official Book Trailer
Shocked by Champagne
A funny mystery by Lucy Lakestone (Bohemia Bartenders Mysteries, Book 6)
Publisher: Velvet Petal Press
Ebook: $4.99; Paperback, $14.95; Hardback, $24.95
Ebook ISBN: 978-1-943134-43-4
Paperback ISBN: 978-1-943134-44-1 / Hardback ISBN: 978-1-943134-45-8 / ASIN: B0C9SR2TNK

BOHEMIA BARTENDERS MYSTERIES
funny culinary cozy mysteries with a dash of romance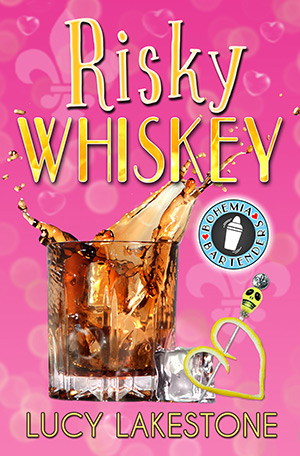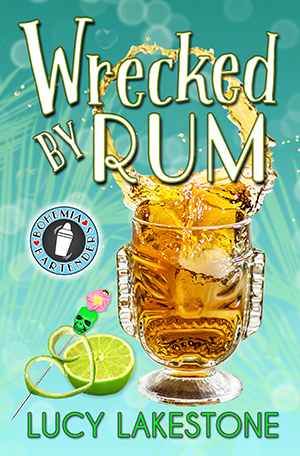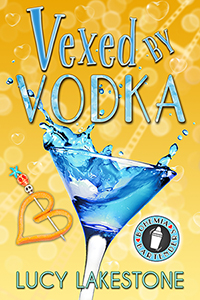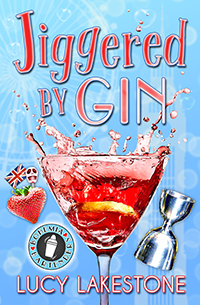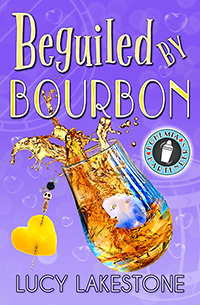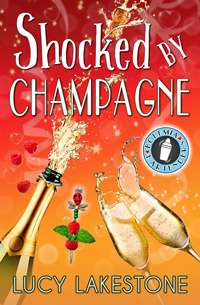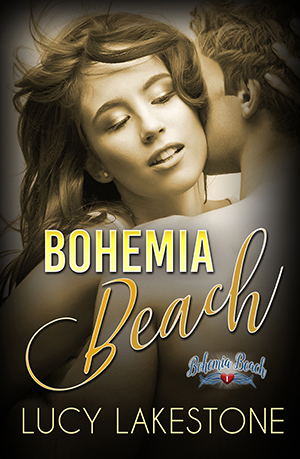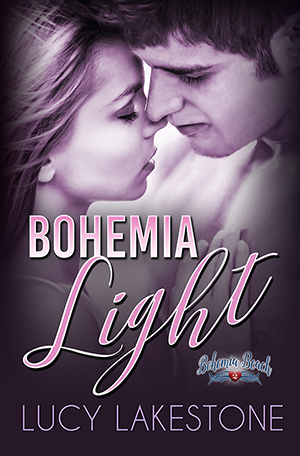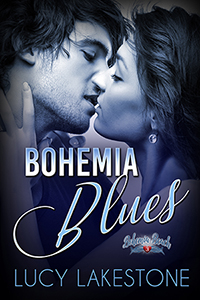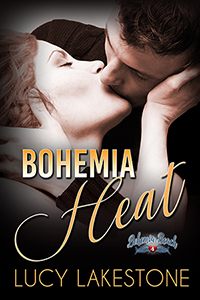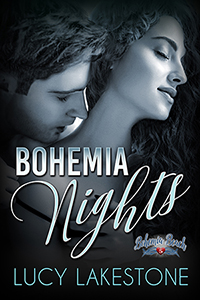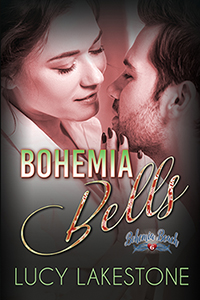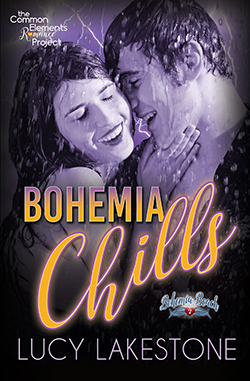 THE BOHEMIA BEACH SERIES
award-winning steamy contemporary romance
BOOKS BY LUCY LAKESTONE
MYSTERY: RISKY WHISKEY | WRECKED BY RUM | VEXED BY VODKA | JIGGERED BY GIN | BEGUILED BY BOURBON | SHOCKED BY CHAMPAGNE
HOT ROMANCE: BOHEMIA BEACH | BOHEMIA LIGHT | BOHEMIA BLUES | BOHEMIA HEAT | BOHEMIA NIGHTS | BOHEMIA BELLS | BOHEMIA CHILLS