Pepper Revelle joins a team of mixologists who travel to events where life is a cocktail of fun —
until it's shaken into madcap mayhem … and murder.
Check out the fun Bohemia Bartenders Mysteries!
---
In a beautiful small city on Florida's east coast, artists meet, create, laugh and love. Where restless hearts are fueled by secrets and imagination, romance is impossible to resist. Welcome to the seductive tropical escape that's home to drama, humor and lots of heat – Bohemia Beach.





Excellent writing, witty dialogue, and a dash of romance—all topped with a generous splash of humor—make for a wonderful and unique mystery series! Each book in Lucy Lakestone's Bohemia Bartenders series just gets better and better. I'm hooked, and you will be too!"
RISKY WHISKEY and WRECKED BY RUM are NOW IN AUDIO!
AUDIOBOOK SAMPLES
GET ALL THE LINKS ON THE BOOK PAGES: RISKY WHISKEY | WRECKED BY RUM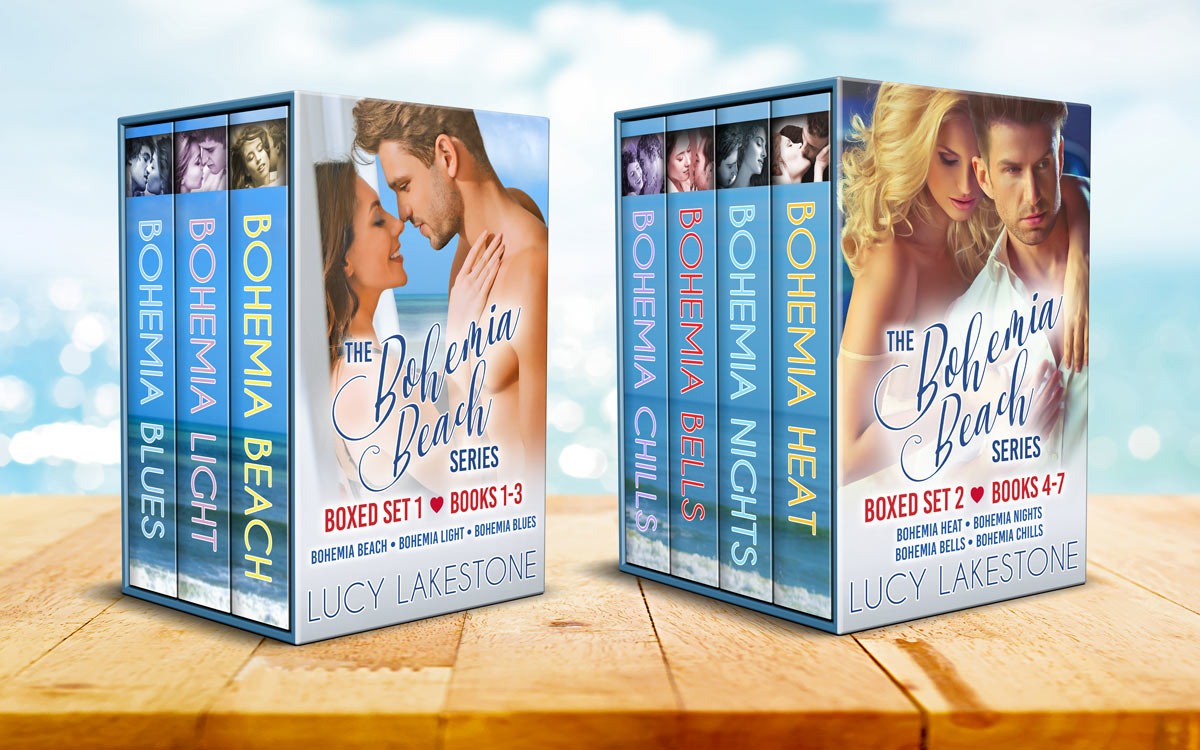 Get the entire Bohemia Beach Series of hot romances in two specially priced boxed sets. LEARN MORE