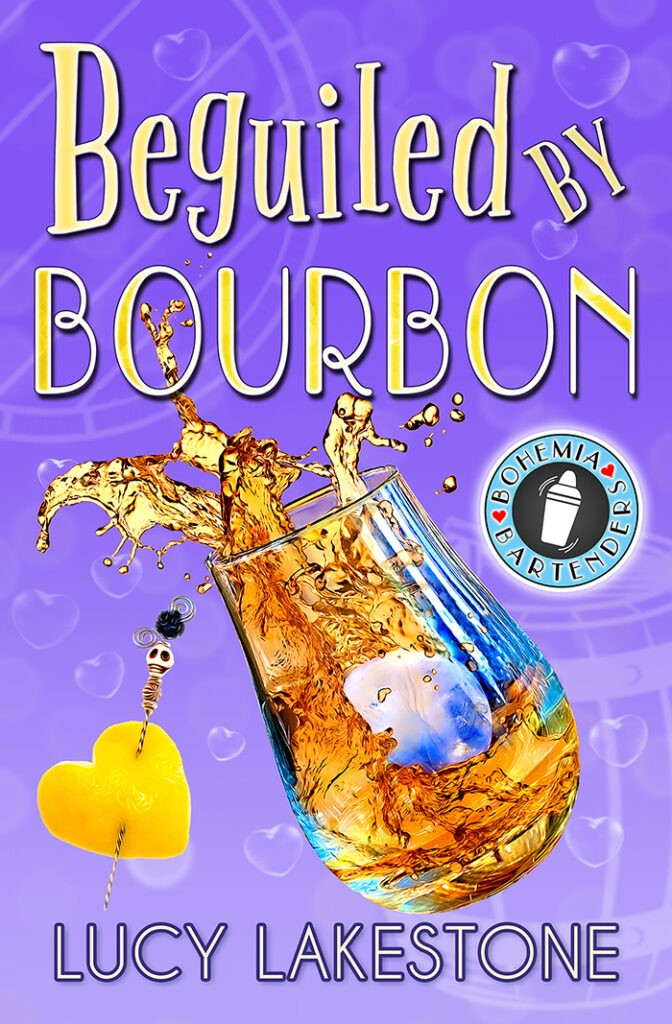 It took a lot of bourbon, but the fifth novel in the funny Bohemia Bartenders Mysteries is now available for preorder. Beguiled by Bourbon is coming January 17! I'm so excited. It's like a Christmas present to myself. Or a New Year's present?
An added bonus for a limited time: Risky Whiskey, Book 1, is available for free at all the stores. Get all the links here.
Here's some information about Beguiled by Bourbon, along with the book trailer:
A barrelful of bonkers …
As mixologist Pepper Revelle preps for the Bohemia Bartenders' gig in beautiful Kentucky bourbon country, she finds a great new friend in distiller Royce Doucet. Even if her pup Astra makes an enemy of his crafty cat. But Pepper's hopes of a smooth launch of Royce's superb new bourbon go awry when a ghastly murder overshadows the festivities.
As if Pepper isn't shaken enough, one of Royce's guests surprises her with news that will change her life. But is she ready to welcome someone new to her family? Especially when she's still trying to figure out if she and chief bartender Neil are doing this romance thing or not. She hardly has time to consider the consequences as they encounter a troublesome set of Royce's acquaintances—and suspects.
It doesn't help that Pepper's irksome ex Mr. Mixy wants to interview her for his ego-trip memoir. Pepper just wants to make great drinks and solve the mystery. But her sleuthing puts her in terrible danger, and soon she realizes that nothing is as it seems. Can she and Neil find the killer before they're toasted like the inside of a bourbon barrel?
Beguiled by Bourbon is the fifth book in the Bohemia Bartenders Mysteries, funny whodunits with a dash of romance set in a convivial collective of cocktail lovers, eccentrics and mixologists. These quasi-cozy culinary comedies contain a hint of heat, a splash of cursing and shots of laughter, served over hand-carved ice.
PREORDER NOW! PUBLISHES JANUARY 17