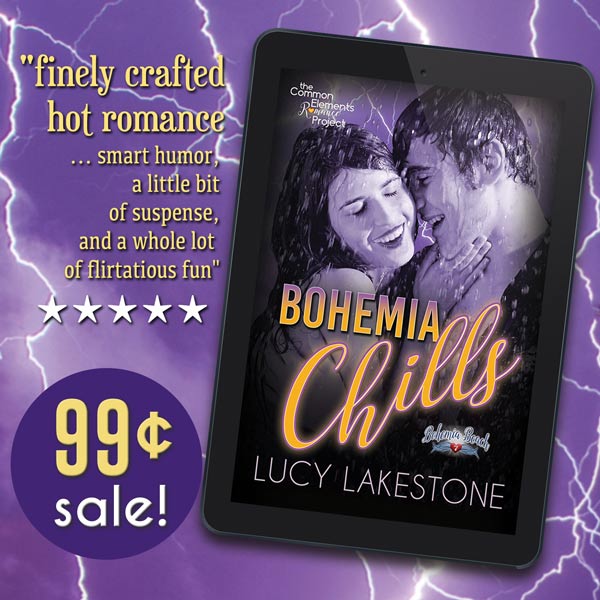 I have multiple sales going on right now. First, BOHEMIA CHILLS, a hot Halloween romantic comedy, is on sale for 99 cents for just a week.
This is a standalone book, even though it's the seventh book in the steamy Bohemia Beach Series. I especially enjoy the mystery wrapped up in this roommates-to-lovers romance.
The short blurb: I never asked to inherit a historic mansion from the dad I never knew, and I'm too broke to refurbish Bohemia's most famous haunted house. Enter my annoying roommate, Landon, who for some reason is more than happy to help me with a Halloween fundraiser. I'm looking for the keys to the mansion's secrets, but I've thrown away the key to my trampled heart. No matter how irresistible he is, I can't let him find it.
Read the full description, see the book trailer and more on this page.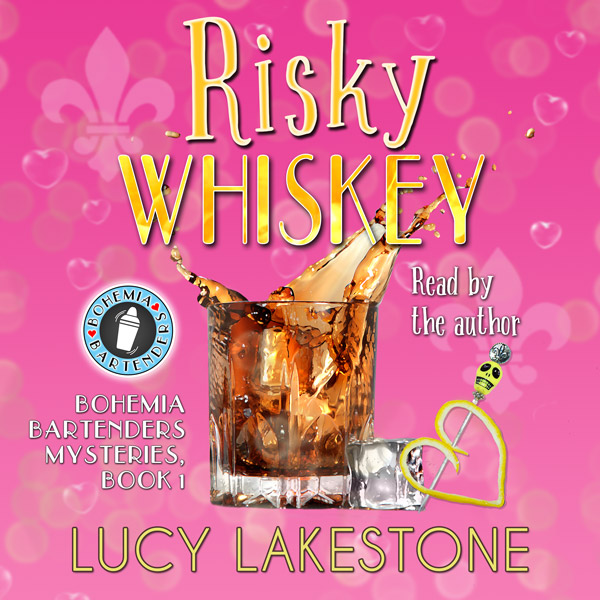 RISKY WHISKEY audiobook on sale for $1.99
BUT WAIT – there's more! As they say. The RISKY WHISKEY audiobook is on sale for $1.99 on Chirp, which is a cool place to get audiobook bargains without committing to a subscription. I listen to Chirp audiobooks through the app on my phone (which means I can listen in my car), and I love it. CHECK IT OUT ON CHIRP!

EDIT: It's also $1.99 on Spotify for the same limited time!
RISKY WHISKEY is the first funny novel in my Bohemia Bartenders Mysteries. Of course, you can get the audiobook on all the other stores as well. WRECKED BY RUM is also in audio; the other books are in the works.
This sale lasts till mid-November, which isn't that far away. Enjoy!
Read more details, hear a sample, see the book trailer and more on this page.