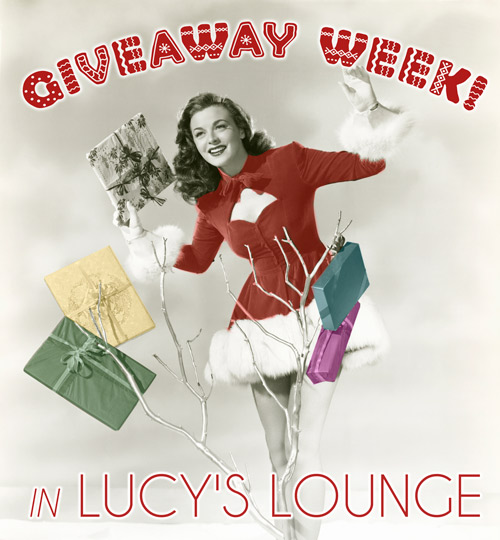 After my massive home office cleanout (finally, I was able to find and glue the eyeball back on my half-blind goldfish puppet), I inventoried my giveaway goodies stash. There's so much fun stuff, I'm playing Santa all week!
Join my reader group on Facebook, Lucy's Lounge, where I'm posting giveaway prize packs Monday-Friday. Random commenters will be able to win, and you have till Friday at midnight EST to enter everything. There are bags, Bohemia Bartenders Mysteries swag, cocktail-related goodies, silly delights, jewelry, books and more. There's also a digital giveaway for international folks.
Click here to join Lucy's Lounge so you can enter – and PLEASE answer the group screening questions, or you won't get in. (Why are there questions? Because we don't want spambots to get drunk and trash the place.)
Happy holidays to all!