OK, maybe tiki-tastic isn't a word, but that's how I feel about Wrecked by Rum, the second book in the Bohemia Bartenders Mysteries. It's set at a colorful tiki convention in South Florida, inspired by a real one I've attended many times (and love!) called The Hukilau.
At my fictional event, Pepper Revelle and the Bohemia Bartenders have to unravel the mystery surrounding the murder of a high-profile rum collector, especially when one of their own is a suspect. I daresay it's lots of fun, and I'm so happy with what reviewers on Goodreads and elsewhere are saying so far. The Book Decoder says: "With each new addition, this series keeps on getting better and better."
Yes, this is Book 2! They stand alone, but you might enjoy the continuing characters if you read them in order. Learn all about RISKY WHISKEY, Book 1, here.
If you want to know more and see the WRECKED BY RUM book trailer, check out the book page here.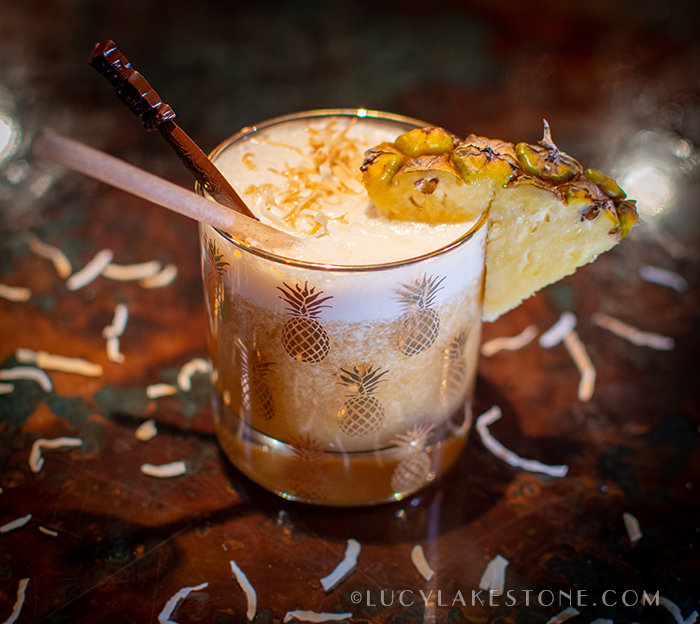 By the way, did you know each book contains a cocktail recipe? This one has an original recipe for the Piña Pele, which involves pineapple, rum and other good things. Cheers!
GET THE BOOK: