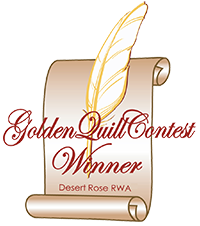 I got some great news this week — Bohemia Blues has won the hot/erotic romance category of the Golden Quill contest sponsored by the Desert Rose chapter of Romance Writers of America. This is a cool contest because it's judged by readers and librarians, and it's a great honor to win. Last year, Bohemia Beach was a finalist.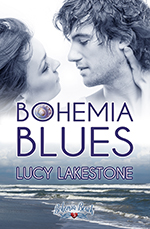 Bohemia Blues is also a finalist in the National Readers' Choice Awards. Those will be given out in July at the national conference in Orlando.
I'm so excited this book has garnered a little attention. It's probably the edgiest of my Bohemia Beach Series, with a heroine who isn't always lovable. But she has her reasons, and I loved the contrast between her and and the hero. Hence the tagline, "Good guy, meet bad reputation."
Meanwhile … Bohemia Nights is still in progress, though life has slowed it down a bit. It's coming soon!
And while I have your attention, there are a few days left in a great contest that's super easy to enter. Just follow me and other authors on BookBub to earn entries. You can win more than a hundred books (yeah, that's right!) and lots of other great prizes. Check it out here.
There's no newsletter commitment to win the contest, but my newsletters are occasional and fun, and you can get a free story if you sign up! Back to Bohemia is a sweet, hot, fast read. Here's a summary:
Spence Rowan knows only a couple of things for sure: He loves carving tikis, and he never got over Rienna Rawlings. She broke his heart in high school and then crushed it when she disappeared with the class bully. After five years, the last thing he expects to see is her shining face on Bohemia Beach, but she has a story to tell, and he can't help but listen. Is there any way the love he thought he'd hidden away forever will have another chance in the sun?
Sign up and get your free download here. And have a great summer!