I'm so happy to report that Bohemia Blues is live! I love this story about a musician with issues and her biggest fan, the adorable guy who's had a crush on her since high school. I hope you will, too. Hop on over to USA Today's Happy Ever After blog today to read an interview with me about the book and writing. (I'm, like, way too excited about it!)
To celebrate the launch, ebook editions of Bohemia Beach, book one, are on sale for 99 cents for a limited time. Get all the bookstore links here.
Meanwhile, here's the summary of Bohemia Blues: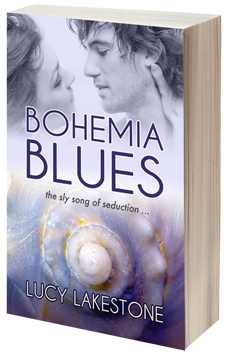 Esmerelda Falcon is Ez to her friends — and to her fans. The talented singer-songwriter for an up-and-coming band in Bohemia Beach, she keeps her love life simple by dallying with guys she's only too happy to toss aside. When her latest boy toy goes ballistic in a very public breakup, she turns to steadfast groupie Gary Gorski for escape. Expecting little from the gawky artist who adored her in high school, she's shocked by their scorching chemistry. But their would-be connection is frustrated by his sense of honor, her agonizing past, drama with the band and, it seems, all the forces of nature. Can Ez find a way to shed her armor and embrace love as fearlessly as she makes music?
And just in case you missed it, here's the book trailer:
Happy reading!