"Bohemia Light" is publishing Friday, and here's a new book trailer to give you a sneak peek. Ah, surfers.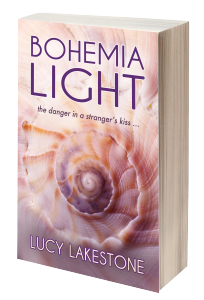 A summary of the novel:
Photographer Calista Goode is fresh from losing her job and barely over losing her latest lackluster boyfriend. So when she's tempted by a flirtation with pro surfer Wyatt Brooks, she figures a little no-strings fun is just what she needs. After all, he's poised to leave Bohemia Beach forever. Her life may be in turmoil, but Wyatt faces a crisis, too — a turning point that brings his dangerous desires right to her door. Determined to protect her heart, Cali doesn't count on the overpowering allure of this serious, sexy surfer, who's about to make waves in her life and her art that threaten to wash away her every barricade.
This is Book 2 of the Bohemia Beach Series, each a steamy standalone romance set among a circle of young artists in the enchanting Florida city they call home. You can read it independently of "Bohemia Beach," the first novel in the series, though I hope you'll check out that one, too.