In just a month, "Bohemia Beach" will hit the shelves. Or the virtual shelves, in modern terms. This New Adult contemporary romance novel will be published in both e-book editions and paperback on May 5.
Let me tell you a bit about the plot: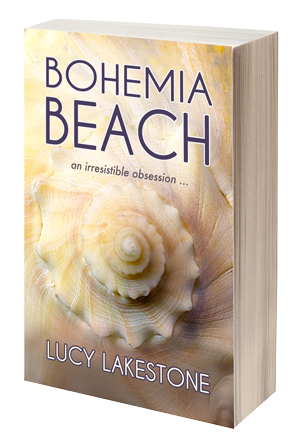 Drawn to beautiful Bohemia Beach to prove herself as an artist, potter Sloane Abbey finds more than she bargained for: Alex Alwend, a sexy writer with dark secrets, and a passion she's never known. As she faces a new path, a sinister foe at the famous art school and her own doubts, can their fiery obsession lead her to the life and the love she desires?
This is the first novel in the Bohemia Beach series, each a steamy standalone romance set among a circle of young artists in the enchanting Florida city they call home.
So what is New Adult? Generally, it's a category of fiction that involves characters roughly 18 to 26; in romance, you can expect angst and sex. I prefer to write about the older half of this group – twentysomethings who are making their way in the adult world. Even more exciting is writing about characters who are struggling to say something with their art as they seek to find their path in life, a path they hope will lead them to happiness, fulfillment and love.
Though each of my novels focuses on the story of a different couple, told from the point of view of the woman experiencing it, they are all set in fictional Bohemia Beach, Florida. Characters recur throughout the series.
Like many New Adult novels, these are sexy stories, with high steam levels, so you have to decide if that's your thing. As in real life, each fictional couple collides in different ways. The stories are not just highly sensual, but emotional.
And as for the wine glass in the photo – mysteriously wealthy Alex really has a thing for good wine.
The beach is a character in the novels, too – beautiful, seductive, wild, a source of primal rhythms and inspiration. I love this setting, where nature intersects human creativity, curiosity and passion.
Book 2, Bohemia Light, will be published this summer with a new story and a totally different romance, between a photographer and a surfer who find each other on the way to reinventing their lives. I'll share more details soon.
Ready to hit the beach?