I hope you'll find the book covers for the Bohemia Beach series, with the first book coming this spring, to be as enchanting as I do. To me, seashells have always promised mystery, and a macro view of their perfect swirls offers symmetry with sensuality.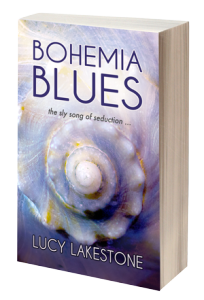 Hold it up to your ear. Maybe you'll hear the ocean.
More books will be published in the series, each with a story of its own. You'll find settings and characters in common among the books as they move forward, but each focuses on a different love story, told through the eyes of the woman experiencing it. Stay tuned …
Authors love to reveal their book covers. Somehow, it makes the story feel real and alive as it's about to hit the world.