Desire on Deadline
A Barefoot Bay World Romance
Rival reporters, a dangerous story, a forbidden attraction …
Ambitious reporter Roz Melander can't return to her big-city career until she saves the struggling Florida newspaper her family founded. But rescuing the Mimosa Gazette won't be easy with handsome nemesis Alden Knox in her way. Cynical after working in the tabloids and haunted by an old mistake, he's starting over at the upstart Times, covering the glitterati streaming to the island's Barefoot Bay resort.
When a fishing boat blows up in the Gulf of Mexico with a famous actor on board, both scramble to get the scoop on why. Roz is in it for the news, and Alden's in it for the gossip — but someone will go to great lengths to stop either of them from finding out. As they chase clues, they face another obstacle: their simmering attraction. Working together against a dangerous enemy might be the only way to survive, but can they get the stories they need when what they really want is each other? [See excerpt below]
DESIRE ON DEADLINE now available in ebook and print!






Desire on Deadline is an original novel of light romantic suspense by Lucy Lakestone.
This story is set in a world based on Roxanne St. Claire's Barefoot Bay Series; it is published with the permission of Roxanne St. Claire. Visit her website for links to her books and more information.
What readers are saying…
"an amazing book filled with romance and suspense" …  a "sizzling, fast-paced, action-packed story" … "an edge of your seat thriller that is as hot as it is adventurous" … "These two had such great chemistry together, along with a touch of humor. I loved this story line and how these two characters just fit into the world of Barefoot Bay."
Desire on Deadline
A Barefoot Bay World romance novel by Lucy Lakestone
Publisher: Velvet Petal Press
Fiction > Romance > Romantic Suspense
List price: $4.99 ebook | $9.95 paperback
Paperback ISBN: 978-1-943134-18-2
Ebook ISBN: 978-1-943134-19-9



EXCERPT
The lobby's gleaming marble floor echoed with his footsteps and the buzz of voices from the adjacent restaurant. Headed for the reception desk, he saw just the woman he wanted to talk to, Lacey Walker, her strawberry-blond hair pinned up, her freckles glowing as she spoke with a guest. Pretty woman. And so was her guest.
Oh, shit.
The "guest" was Roz Melander.
To his gratification, Lacey shook her head, her smile faded to a frown, as she spoke to Roz. "I'm afraid that's all we can say. It's a tragic thing," Alden heard as he approached the counter. "I will tell you I've pulled all the brochures for Consummate Catch until we find out just what caused the accident."
"Wise move," Roz said, and then she froze, her graceful shoulders arrested in a straight line. She turned slowly.
"Ms. Melander," Alden said with almost abject civility and a slight bow.
"Would you stop calling me that, Mr. Knox?"
"It's your name, isn't it?"
"Well, I'll just let you two talk," Lacey said, a smile quirking at the corner of her mouth. She turned and disappeared through a door behind the counter.
"I wanted to talk to her," Alden said, this time letting his annoyance shine through.
"As if she would tell you more than she told me."
"Women often do."
"Cad," Roz said, stuffing her notebook into her purse. Something was written on it. He was dying to know what.
"You don't know enough about me to call me a cad."
"Oh, I'm sure knowing more would only underscore the point."
"Undeniably," Alden said, flashing briefly on the gut-wrenching events that had pushed him to give up the kind of Girl Scout journalism she seemed to espouse.
Roz paused and cocked her head, considering him.
Alden tried not to squirm under her scrutiny; instead he let himself be distracted by her shifting chestnut hair. Red highlights in the long strands caught the golden light now streaming in through the lobby windows.
"Looks like a beautiful sunset. Why don't you join me for dinner?" The words came out of his mouth before he could stop them. What the hell was he doing?
She harrumphed. "I've been craving Chef Ian's scampi all day, but it won't taste as good if I'm having dinner with you."
"Now, be fair," Alden said. "You don't even know me. And if you're trying to pump the wait staff for information, it will look a lot less suspicious if you have a date. You know, if you appear to be a regular curious person and not a terrifying journalist."
"I am not terrifying." Roz straightened, throwing her shoulders back, which had the glorious effect of pushing her perfect breasts out. As he took a heartbeat to appreciate her figure, a light flashed in her amber, green-flecked eyes. Could that spark be — interest?
No. Couldn't be. But he felt a flush of heat just the same. God, he hadn't had a woman in months, and this woman? Impossible.
But damn, she was beautiful. Not conventionally beautiful, he had to admit, but she had a kind of girl-next-door glamour that made him want to be her neighbor.
"What do you say?" Alden prodded, unable to help himself. "I was going to eat here, too. Let's be friends."
"Fat chance," Roz said. "But you do make sense. I mean, about looking suspicious. People will say anything to you if they think you're not a journalist. Not that I would ever go into an interview without identifying myself, but dinner…"
"Relax. This isn't an ethics investigation. If it were, you'd pass with flying colors, I'm sure."
"And you?" she asked.
"You'd be horrified," Alden said. "Shall we?"
BOHEMIA BARTENDERS MYSTERIES
fun culinary cozy mysteries with a dash of romance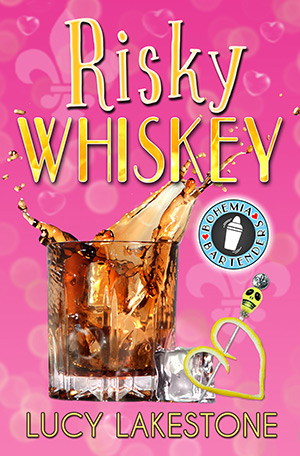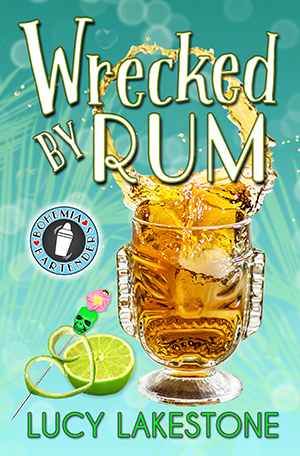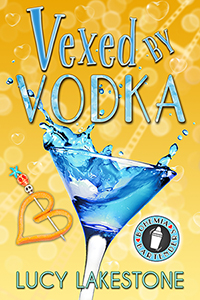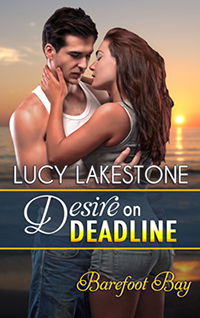 DESIRE ON DEADLINE
fun romantic suspense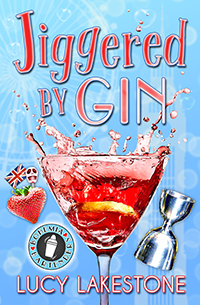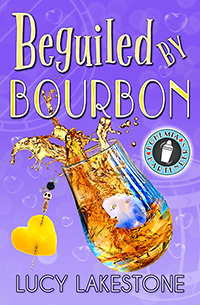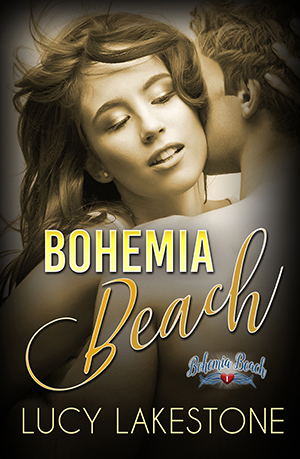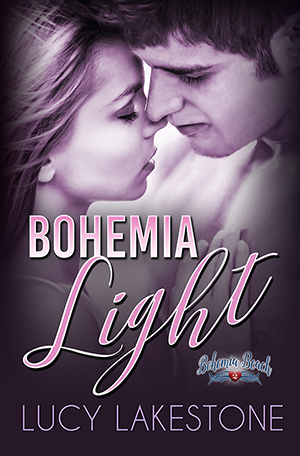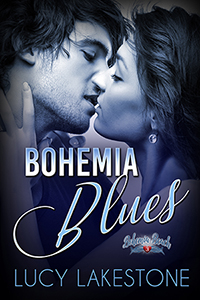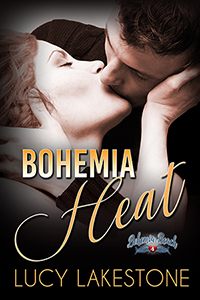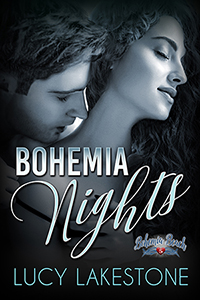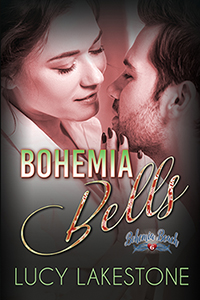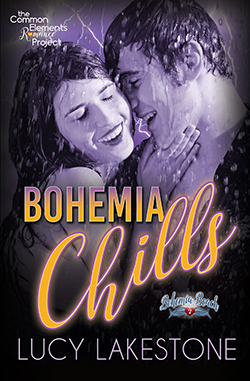 THE BOHEMIA BEACH SERIES
award-winning steamy contemporary romance
BOOKS BY LUCY LAKESTONE
MYSTERY AND SUSPENSE: RISKY WHISKEY | WRECKED BY RUM | VEXED BY VODKA | JIGGERED BY GIN | DESIRE ON DEADLINE
HOT ROMANCE: BOHEMIA BEACH | BOHEMIA LIGHT | BOHEMIA BLUES | BOHEMIA HEAT | BOHEMIA NIGHTS | BOHEMIA BELLS | BOHEMIA CHILLS