Welcome to Lucy Lakestone's sizzling series Bohemia Beach
Within a beautiful small city on Florida's east coast, young artists struggle to make their way – writers, potters, photographers, painters, musicians, actors, filmmakers and sculptors. Where creative minds meet and restless hearts yearn, where emotion and ambition vie with lust and dark secrets, romance is impossible to resist. Welcome to the seductive tropical escape they call home – Bohemia Beach.
Whether you call these novels Hot Contemporary, New Adult, or Erotic Romance, they're the perfect escape for anyone who loves a steamy love story. Though the books have a common setting and characters, each can be read as a standalone novel.
"Lucy Lakestone writes sizzling, smart, sexy beach romances that are hard to put down and impossible to forget."
– Roxanne St. Claire, 
New York Times bestselling author
Don't have an e-reader? Get the free Kindle app for any device! ♥ Here's a shortcut to the whole series on Amazon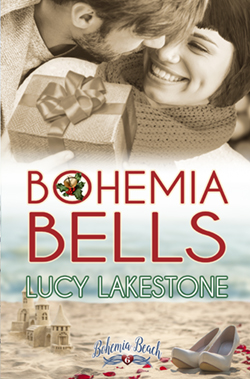 NEW!
Bohemia Bells
Bohemia Beach Series, Book 6
Making merry mayhem in a hot holiday romantic comedy …
When hyper-organized Millie Romano is drafted to plan her friends' Christmas wedding in Bohemia Beach, she knows it needs a spectacular centerpiece. Why not hire a world-renowned sand sculptor? Soon she realizes that no matter how talented Bennett Westyn is, he's also a troublemaker, stirring up spats with the snooty caterer and driving Millie crazy. Worse, she can't resist him, even as his merrymaking steers her toward a wedding-day disaster. As her Christmas Eve deadline nears, there are two things she can't figure out: why her orderly life has become so muddled, and how she's lost her heart in the mayhem. This is the sixth book in the Bohemia Beach series, each a steamy standalone romance set among a circle of young artists in the enchanting Florida city they call home.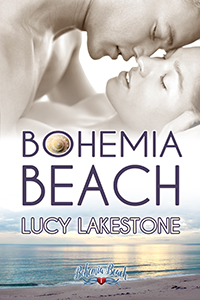 Bohemia Beach, Book 1







an irresistible obsession…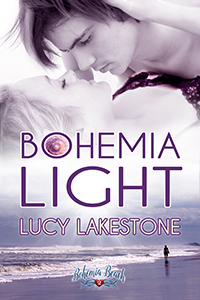 Bohemia Light, Book 2







a wandering surfer meets his match…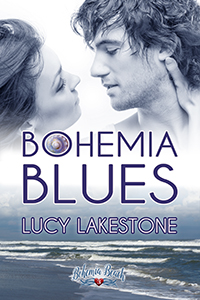 Bohemia Blues, Book 3







good guy, meet
bad reputation…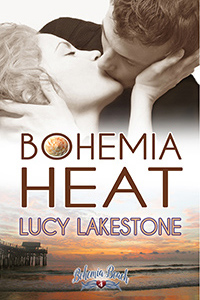 Bohemia Heat, Book 4







can a passion this hot be just an act?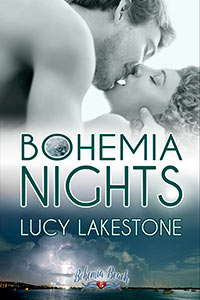 Bohemia Nights, Book 5







a hot Scot, a deliciously
indecent proposal…